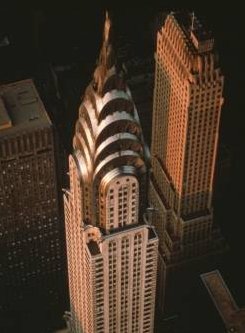 No period of creativity in the history of the western world was as hopeful about the future, or embodied the concept of "futuristic" as intensely as did the early-to-mid-20th century.

Masters of architecture, painting, sculpture, music and general design piloted a virtual explosion of hopeful, positive, forward-looking creativity. Art Deco married the solid constructs of classical design with the types of decorative urges that empowered the grand Baroque era, but did
it with clean, functional lines.

Frank Lloyd Wright is a personal creative hero of mine. His canon speaks to me.

It is easy to progress from FLW to the visions of Gehry and Meier. Capturing their creations on film was pure joy. (See my photos of

'Disney Concert Hall' and ' The Getty Center'.) I also encourage you to visit the FLW sites as well as Wikipedia.